Indian fish cakes
By nkboxerdude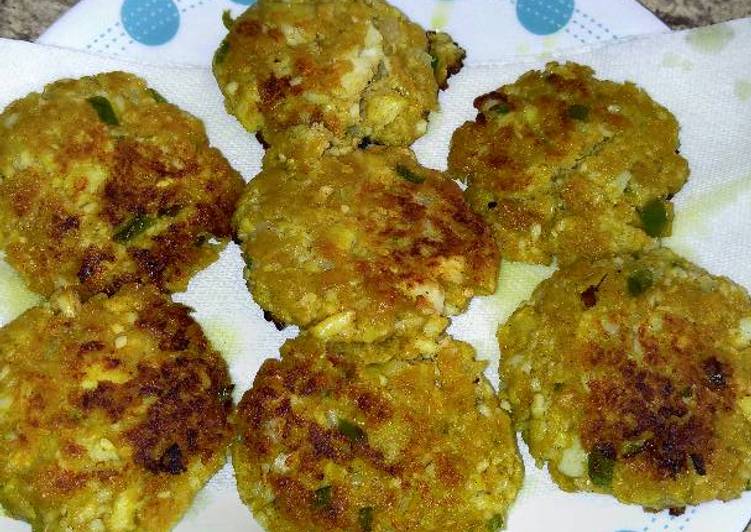 Ingredients
four servings
4 fish fillets
1 cup coconut milk
2 tbs curry powder
4 tbs ginger paste/ split
2 tbs garlic/minced
half onion/minced
1 chilli/ minced
half pack crackers/ crushed
3 tbs chat masala
1 egg
Steps
Heat coconut milk upload 2tbs ginger and curry powder. Then add fish and cook until done. Put aside to cool
In a bowl upload onion, ginger, garlic, chilli, chat masala, crackers, cooled fish, and egg. Blend good and put in fridge for 30 min.
After cooled in fridge. Make patties. Heat oil and fry until golden brown. Enjoy!!